CALGARY ORGANICS RECYCLING
Everything You Need To Know
The City of Calgary will require businesses, organizations, and multi-family residential buildings to divert all of their food and yard waste as of November 1, 2017. This is better known as Organics Recycling. Find out who is affected, what is required, and how to have a successful program.





Manufacturers & Factories




Collect and store food and yard waste separate from garbage
Ensure that food and yard waste is taken for composting or to an appropriate location
Inform everyone within your organization of the program and how to comply
Label each container or bin with the appropriate description
Issue annual reminders to everyone within your organization
What Counts As "Food And Yard Waste"?

Plate Scrapings
Paper Plates
Towels & Napkins

Meat
Fish
Shellfish
Bones



Eggs
Egg Shells
Dairy Products

Cookies
Pastries
Cakes
Muffins



NOTE: Not all programs accept specialty items such as leaves, plant waste, branches, prunings, grass clippings, sod, and pet waste. These are sometimes handled by grounds maintenance service providers.
If your business or organization does not have an organics program in place by November 1, 2017 the City will take the first step of working with you to help you become bylaw compliant. Continued non-compliance could result in a fine to property owners.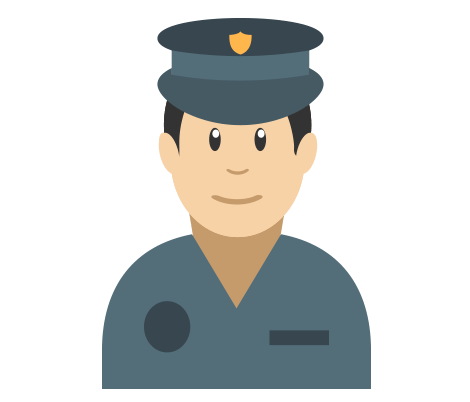 With the organics recycling bylaw in effect businesses and organizations will be required to collect and store waste in three separate containers: Garbage, Mixed Recycling, and Organics. Instead of juggling three separate programs or trying to manage aspects of these programs "in-house" it is possible to have one waste management program with a qualified provider. We OBVIOUSLY would like to be that provider for you. All it takes is three special steps:
The first step is determining waste volume in each area.

The second step is designing a program that works for your building and organization.

The third step is providing education and resources for everyone within the organization.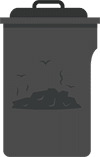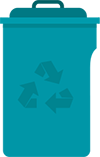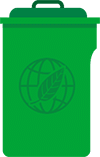 Contact us for more information or sign up to stay informed with bylaw information and program opportunities.