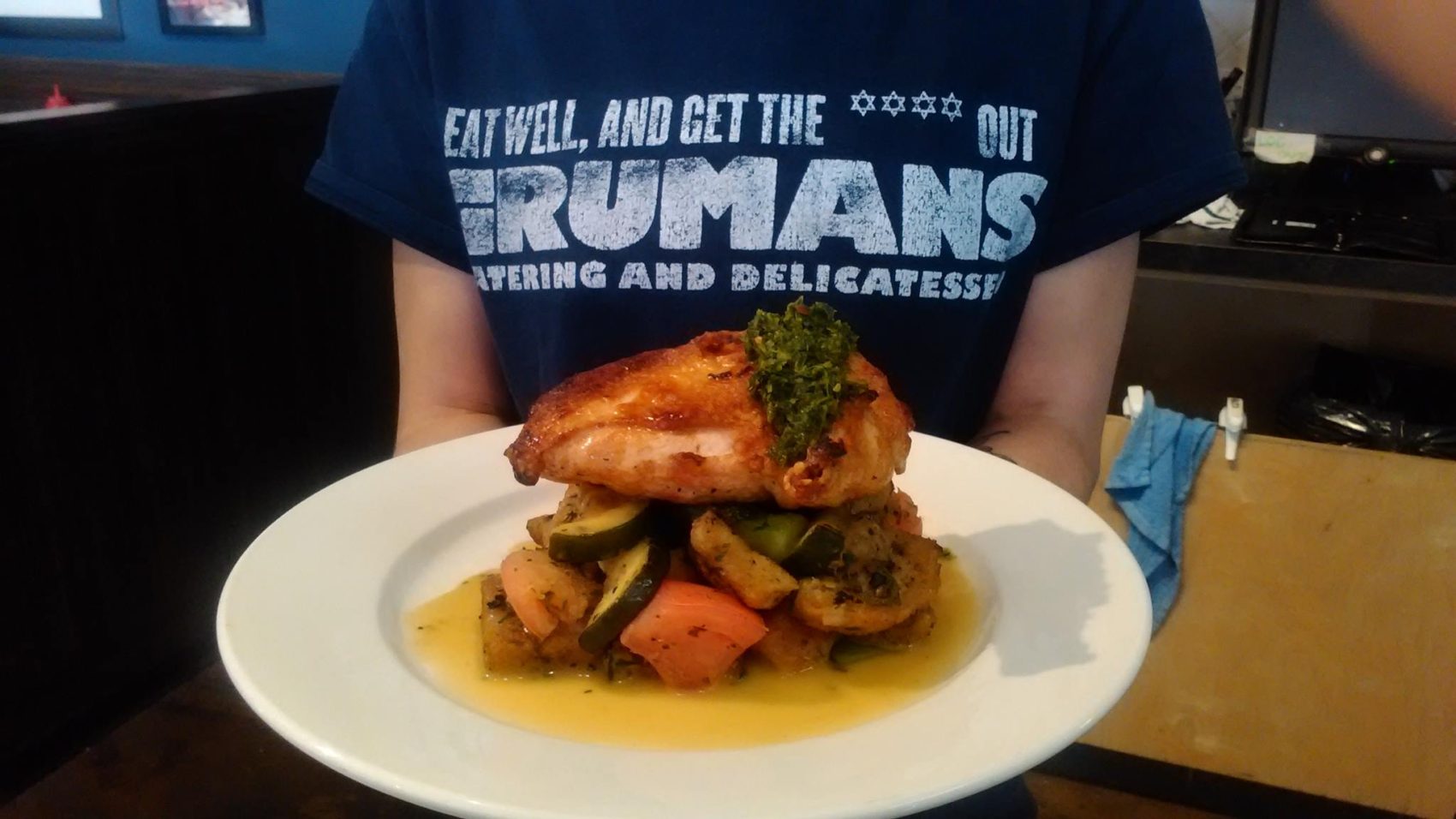 At first the idea of diverting 100% of waste may sound like a quest for the Holy Grail, but with some planning and enthusiasm it is a real possibility. We talked with Judy Rafuse, a true recycling superstar, from Grumans Catering and Delicatessen about what they have done to become 100% recyclable. It comes down to three main principles. Check out how they've taken their recycling to the next level:
Use Recyclable Materials
What is a recycling program without recyclable materials? In most cases non-recyclable materials can be substituted for something that can be recycled. This is where some of the planning comes in. Gruman's uses 100% recyclable materials including the following:
Food Containers (Plates, Clamshells, Soup Bowls & Lids, Boxes)
Cutlery
Straws
Portion Cups/Lids
Take-Home Deli Containers & Lids
Napkins/Paper Towels
Foil Roasters
Paper Bags
Compostable Garbage Bags
Aluminum Foil
Collecting The Recyclables
When looking at collection it is important to establish an ideal location for recycling bins. There should be enough bins to keep up with the needs of the organization. There are also different bins for different types of materials. Gruman's created separate bins for mixed recycling, organic materials, and other waste.
Education
When we asked Judy what makes Gruman's 100% recyclable this is what she had to say:
"The biggest part is education.  Recycling is seen as a secondary duty in most businesses and is usually avoided based on time and expense because of the initial product/program investment and ensuring items are properly cleaned and sorted.  We believe in simplifying the process, by initially having all recyclable materials and bins available on site.  With proper education and a system in place, the recycling effort becomes easier for all staff.  If you make it easy for the staff, they will be onboard with the program.  It starts at the top."
We agree with Judy 100%. A recycling program is most effective when everyone within an organization is onboard. Making everyone aware of the program is a must. Some enthusiasm and a little effort to spread the word will have a huge impact on the effectiveness of your program.
Follow The Leader
Gruman's Catering and Delicatessen is 100% recyclable at their Symons Valley Ranch location and within their catering division. They are also well on their way to 100% recyclable at their restaurant in downtown Calgary. Way to go Judy and Gruman's for proving that it can be done!